"

...from bluesy barroom rock 'n' roller to grandiose chanteuse.... Magone's dusky voice is still there, but I don't remember her range being so stratospheric; she pegs the high notes effortlessly. At moments, her vocal acrobatics are reminiscent of Mariah Carey. " - Frank DeBlase
" You May Say I'm a Dreamer, but I'm not the only One...... " - JLennon
Hear the latest tracks
from the new EDM / Dance / Club album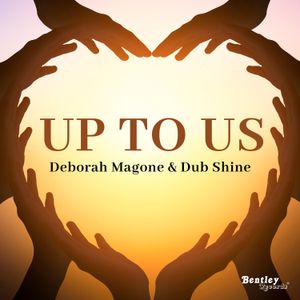 An empowering & inspired collaboration between 
international recording Artist & LA Music Award winner
Deborah Magone 
                 Four time #1 Dance Billboard charting lyricist                                  
Mike Greenly  
&  Dance, Electronic composer " Dub Shine "
Scott Williamson  
To  LISTEN to & purchase songs directly from the Indie Artists
(We really appreciate it!)
please scroll down on this page. 
To listen to & find your favorite streaming service
Thank YOU for YOUR support
WE truly appreciate YOU!
Since literally surviving death by Severe Ulcerative Colitis as a young music professional long ago, I've always wanted to use my microphone to help others prevent going thru what I did by talking about it, helping others, & creating inspiring music. I wanted something positive & global, an album to help heal & empower people during these incredibly challenging times. My co-writers and I hope this ep will do just that !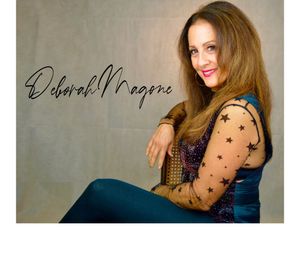 Love, Peace & Music, 
 Deborah
To Purchase & See all of My music HERE on this site
(which will support Indie Artists the most)
please go to my " Music " page link
in the menu above ! 
Thank YOU!
"One Love" - let the #Healing begin
The Deborah Magone Band 2013
Welcome to Deborah's site!