"

...from bluesy barroom rock 'n' roller to grandiose chanteuse.... Magone's dusky voice is still there, but I don't remember her range being so stratospheric; she pegs the high notes effortlessly. At moments, her vocal acrobatics are reminiscent of Mariah Carey. " - Frank DeBlase
Deborah Magone you are a mean blues guitar player!!!!! Thank you so much for your performance with us at The Conspiracy Theory Brewery. We were quite honored and enamored by your presence!!!! Hope to do this again someday !!!! Cheers!!  - Richard Gagnon (aka Rikki Stixx) Afraid of Grace -Ottawa, Canada
Happy New Year 2023 !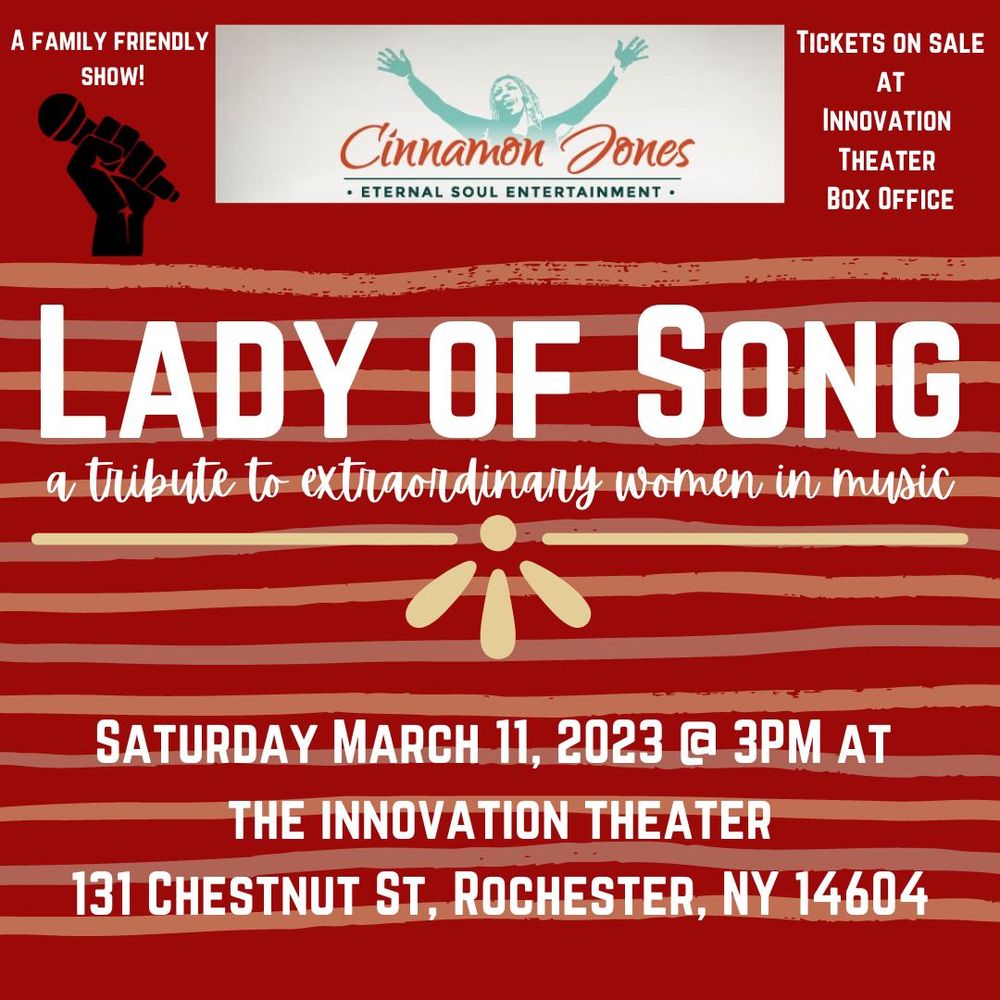 Lady of Song
at The Innovation Theater at Innovation Square, Rochester,NY
HAPPY NEW YEAR!! 🤩🥳💜☮️
     To kick off the start of what will be a very musical year for me, mark YOUR calendars and get your tickets for the upcoming event " LADY OF SONG" in Rochester,NY, at the The Theater at Innovation Square produced by Rochester's own Cinnamon Jones .
    I was honored to be asked to portray "Bonnie Raitt" for one song in a wonderful line up of some of Rochester's finest female performers including Cinnamon Jones, my Little SIS Sandra Naro and others! 
     This is a ONE DAY ONLY, annual event so don't miss it!
Go to this link for tickets. 

https://theaterais.thundertix.com/events/206342


#rochesterny #ladyofsong #music 
#rochesternymusicscene#femalevocalists 
#blues #pop #rock #gospel #rhythmandblues #jazz 
#BonnieRaitt #thetheateratinnovationsquare  
Deborah performs Pink Floyds "Great Gig In The Sky"
This song touched me deeply as a pre-teen. I experienced a troubled youth, a broken home, I was a lost creative in a conservative community where girls didn't play guitar, like so many back then & even now.  It's organic visceral vocal wails and musical arrangement spoke to me like no other song did.  I wore out my brothers album & turntable, haha!
It's one of the more difficult rock songs to perform.  You have to be in good vocal shape, using all your tools to give a believable passionate performance & to be able to perform it on a fairly consistent basis. It was on my lifelong bucket list til back around 2014 I decided to take my vocal training  seriously.  I found an instructor through my Grammy affiliation, Brad Chapman.  
   Brad taught me vocal exercises that enabled me to project with power or emote with soft feeling the proper way, whenever needed, and literally saved my voice .  A few years into my serious daily training , it came off my bucket (dream) list and in to my reality.  
 I performed it confidently for the first time opening up for Lou Gramm a few years back. It not only brought me joy to be able to hit those high notes strongly & emote so musically & passionately, it also brought joy to the fans in attendance, many who's jaws were in a dropped position when I looked up and into the audience. 
   Vocal training separates the pros from the hobbyists.  Both are A OK with me ! Whatever your goals are, be they more serious & pro, or a hobbyist who takes great pride & joy in singing, see my ROCMusicandPerformance® page here on this site about Voice lessons.  It will absolutely change your sound & your life for the better & bring you much joy !
" DEBORAH is an absolutely fantastic entertainer if you love Talent and great music. A rock star. "
Alan Levin (aka Brother Wease) iHeart Media Inc./ Radio Hall of Fame inductee 2021
"One Love" - let the #Healing begin
The Deborah Magone Band 2013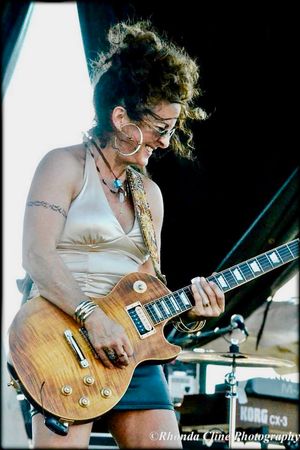 Welcome to Deborah's site!