"

...from bluesy barroom rock 'n' roller to grandiose chanteuse.... Magone's dusky voice is still there, but I don't remember her range being so stratospheric; she pegs the high notes effortlessly. At moments, her vocal acrobatics are reminiscent of Mariah Carey. " - Frank DeBlase
Summer is finally here !
I hope YOU ALL are managing life well, staying as healthy & active (body, mind & spirit) as possible. My Hubby, my mask & I have been getting out & attending more concerts & I've been performing in public again myself! 
Thank You to everyone who attended the Iron Smoke Distillery June 8th.  It was my breakout gig of the new "post covid journey" we're ALL on right now.  Check my events calendar to see what's coming up! #coolroadtrip
    Stay strong of heart & mind! Stay focused on the positive & what YOU want & let people know what you need. Keep being of service when ever possible even if it's just a friendly smile.  You'll make someones day & create awesome karma coming back your way.
Stay in touch thru my social media links to the left!
Love, Laugh, Music!
Deborah
Deborah performs Pink Floyds "Great Gig In The Sky"
This song touched me deeply as a pre-teen. I experienced a troubled youth, a broken home, I was a lost creative in a conservative community where girls didn't play guitar, like so many back then & even now.  It's organic visceral vocal wails and musical arrangement spoke to me like no other song did.  I wore out my brothers album & turntable, haha!
It's one of the more difficult rock songs to perform.  You have to be in good vocal shape, using all your tools to give a believable passionate performance & to be able to perform it on a fairly consistent basis. It was on my lifelong bucket list til back around 2014 I decided to take my vocal training  seriously.  I found an instructor through my Grammy affiliation, Brad Chapman.  
   Brad taught me vocal exercises that enabled me to project with power or emote with soft feeling the proper way, whenever needed, and literally saved my voice .  A few years into my serious daily training , it came off my bucket (dream) list and in to my reality.  
 I performed it confidently for the first time opening up for Lou Gramm a few years back. It not only brought me joy to be able to hit those high notes strongly & emote so musically & passionately, it also brought joy to the fans in attendance, many who's jaws were in a dropped position when I looked up and into the audience. 
   Vocal training separates the pros from the hobbyists.  Both are A OK with me ! Whatever your goals are, be they more serious & pro, or a hobbyist who takes great pride & joy in singing, see my ROCMusicandPerformance® page here on this site about Voice lessons.  It will absolutely change your sound & your life for the better & bring you much joy !
" You May Say I'm a Dreamer, but I'm not the only One...... " - JLennon
Hear the latest tracks
from the new EDM / Dance / Club album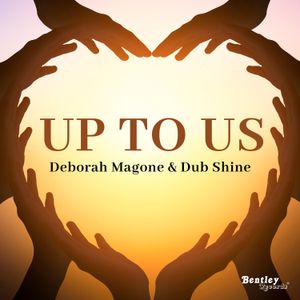 An empowering & inspired collaboration between 
international recording Artist & LA Music Award winner
Deborah Magone 
                 Four time #1 Dance Billboard charting lyricist                                  
Mike Greenly  
&  Dance, Electronic composer " Dub Shine "
Scott Williamson  
To  LISTEN to & purchase songs directly from the Indie Artists
(We really appreciate it!)
please scroll down on this page. 
To listen to & find your favorite streaming service
Thank YOU for YOUR support
WE truly appreciate YOU!
Since literally surviving death by Severe Ulcerative Colitis as a young music professional long ago, I've always wanted to use my microphone to help others prevent going thru what I did by talking about it, helping others, & creating inspiring music. I wanted something positive & global, an album to help heal & empower people during these incredibly challenging times. My co-writers and I hope this ep will do just that !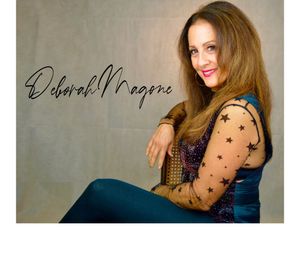 Love, Peace & Music, 
 Deborah
To Purchase & See all of My music HERE on this site
(which will support Indie Artists the most)
please go to my " Music " page link
in the menu above ! 
Thank YOU!
"One Love" - let the #Healing begin
The Deborah Magone Band 2013
Welcome to Deborah's site!